Family-Based Immigrant Visas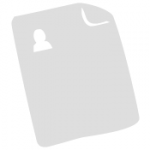 Among the most common services provided by Slepian Law relate to family-based immigrant petitions. These petitions are filed by either U.S. citizens of Lawful Permanent Residents. Who can file and how long it takes depends on the relationship of the petitioner and beneficiary (i.e., the Preference Category). Special rules apply to 'Immediate Relatives' which are spouses, parents and children of U.S. Citizens. Visa numbers are immediately available to Immediate Relatives with approved Visa Petitions. For all others, there may be a lengthy wait for visa availability due to strict annual limits on these visas. The length of wait depends on the applicable preference category as well as the beneficiary/applicant's country of origin.
Slepian Law has extensive experience in family-related matters, including the filing of visa petitions (Form I-130) and applications for permanent residence (Form I-485). Our firm can assist in the preparation of all applicable forms and can represent you at interviews at USCIS offices and U.S. Consulates. We assist with all phases of the family-based immigration process!
Employment-Based Immigrant Visas
Lawful Permanent Residence may also be gained through an employment-based (EB) petition. Although self-sponsorship is permitted in some situations, most employment-based options require the sponsorship of a U.S. employer, who must intend to hire the foreign national on a long term basis for a non-temporary position. The employer must obtain approval through the Department of Labor and/or USCIS, depending on the type of case.
The PERM labor certification process is often the first step in obtaining an employment-based immigrant visa. The immigrant petition with USCIS follows, concluding with an application for permanent residence (either via Consular Processing in the applicant's country of origin or via Adjustment of Status if already in the U.S.).
Slepian Law will meet with both employers and employees who wish to evaluate their potential employment-based immigration options. We will review your case and analyze your options to create the best strategy for obtaining your employment-based permanent residence!
Diversity Visa Lottery
The Diversity Visa Lottery is an annual visa lottery program run by the U.S. Department of State. In this program, 50,000 immigrant visa numbers are granted to individuals from countries with historically low rates of immigration to the U.S. Registration online is conducted to gather applicants and if an individual "wins", they may, depending on other factors, pursue permanent residence via either Consular Processing or Adjustment of Status if already in the U.S. The U.S. Department of State (DOS) conducts an annual visa lottery program. Slepian Law can assist you with all your questions and concerns related to the Diversity Visa lottery, including the process of applying for Permanent Residence for those fortunate "winners".  Contact us today.