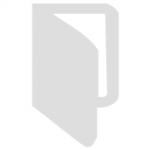 Visitor visas are inherently temporary in nature. Entering the U.S. temporary generally requires an appropriate nonimmigrant visa. A B visa will not be issued unless one can prove their intent to return to their home country and the financial ability to remain in the U.S. for the requested timeframe.
B-1 visas does not permit gainful employment; however, it does allow certain activities related to commercial transactions. A B-2 category is a common nonimmigrant visa intended for tourism, visits to family and/or friends, certain medical treatments, and participation in a variety of social events (sports, music, etc.).
An admission period of 90 days for a B-1 or six months for a B-2 is typical; however, there may be extensions available or other opportunities to remain in the U.S. (via a change in status, for example).
The Visa Waiver Program is available to individuals from designated countries for temporary visits to the U.S.. The requirement of the B-1/B-2 visa may be waived for eligible individuals. However, the procedures for obtaining a Visa Waiver as well as the rules upon admission to the U.S. are unique among the immigration laws and carry severe consequences if not followed. Consultation with an attorney is highly recommended even for a Visa Waiver Applicant.
Slepian Law can guide you through the issues related to B visas or Visa Waivers, from the routine to the complex. Contact us today for a consultation!
F visas are available to students coming to the U.S. to pursue a full course of study at an accredited school or university. Slepian Law can work with you and your prospective school to determine your credentials and assist with devising a strategy to increase your chances in obtaining an F visa. We also provide advice pertaining to employment and other F related issues (CPT, OPT, STEM extensions, etc.)
J Visa
An exchange visitor may be able to obtain a J nonimmigrant visa. The U.S. Department of State administers exchange visitor programs in a number of different categories, including programs for trainees, college or secondary school students, professors and scholars, specialists, foreign medical graduates, teachers, au pairs, summer work, and government visitors, to name a few. Requirements vary depending on the program. Slepian Law can assist with all aspects of the J visa, including the pesky 2 year foreign residence requirement and the potential for a waiver. Contact Slepian Law to determine your eligibility or for further information!
M Visa
The M visa is another potential option for a student. This visa is for one who intends to pursue a vocational, non academic program. They may stay for the length of their training program plus any optional practical training (unless there are any violations). Contact Slepian Law for further information regarding the M visa classification.
H Visa (Including H1B)
Perhaps the most talked about visa is the H1B. The H1B visa permits a foreign national to work in a specialty occupation in the U.S. for a potential of six years (or more in certain circumstances if in the process of applying for employment-based permanent residence). Employers must first obtain a Labor Condition Application from the Department of Labor (DOL). In addition to dealing with the DOL, H1B visas are limited by statute so it is of the utmost importance to hire experienced counsel to make sure the visa application is filed correctly. If you are either an employer or a prospective foreign national employee, do not hesitate to contact Slepian Law for any questions related to H1B nonimmigrant visas.
L Visas
When a foreign company is affiliated or related to a U.S. company, they may be able to transfer executives, nationals, or individuals with "specialized knowledge" from the foreign to the U.S. business. This would be done via either an L1A visa (for executives or nationals) or an L1B visa (for those with "specialized knowledge"). Aside from the qualifying relationship between companies and among other requirements, the transferee must also have worked for the foreign company one continuous year out of the previous three years.
With our primary location located in Buffalo, New York, we may be able to process your L application at the U.S.-Canadian border/port-of-entry, as opposed to the traditional mail-filing with USCIS. This provides you with ultra-fast processing and a level of predictability that's simply impossible to obtain by filing with USCIS via mail. Contact us today for further information!
TN Visa
With our primary office located so close to the U.S. border, the TN category is a popular option for Canadian Citizens. While also available for Mexican citizens, the TN category is for professionals employed in a NAFTA-specified occupation. Slepian Law is experienced in crafting TN applications and will meet you right at the U.S./Canadian border to process the application!
The TN category is a potential option for citizens of Canada and Mexico who wish to work in the United States. There is no numerical limit or cap on the number of TN visas that may be issued. This category is for professionals, who are offered employment in a specific occupation listed in the North American Free Trade Agreement (NAFTA).
Other Nonimmigrant Visas
There are a variety of other nonimmigrant/temporary visas. These include (but are not limited to):
E-1 (treaty trader) and E-2 (treaty investor) visas: These allow nationals of certain countries to engage in trade or business activities in the U.S.
O visa: These visas are for nonimmigrants with extraordinary ability in science, art, education, business or athletics (among other requirements).
P visa: These visas are for nonimmigrant entertainers, athletes, and performers (among other requirements).
R visa: These visas are for religious workers.
U visa: These visas are for victims of crime.
There are several other visa categories as well! Please contact our office and we will help you pick your best option!